Stanley Engerman, economic historian at the University of Rochester, died on May 11, 2023, at age 87: See https://brightonmc.com/obituaries/stanley-lewis-engerman/2632/
When I was a student at BYU in 1971, my economics professor Larry Wimmer arranged for me and one other student to do research for Stanley Engerman, co-author of "Time on the Cross" with Nobel prize economist Robert Fogel. I never met him but we talked on the telephone several times.
Here's what I wrote in my diary:
"At the end of the month, I had another job opportunity for the summer—really exciting. This involved working as a research assistant for Robert Fogel of University of Chicago and Stanley Engerman of Rochester on their econometric studies of the slave trade and industry in the ante-bellum South. We were instructed to go through court and probate records in the Salt Lake Genealogical Society's microfilm section and write down names, dates, places, description of slaves. This was surprisingly interesting work. I worked with Keith Allred most of the time, and we'd go up to Salt Lake each day. One time we made a particularly lucrative find and our joy was so apparent that several Mormons asked what we had found—when they saw we were talking about slaves, they really wondered [about our lineage]."  

The work was quite fascinating. You could see how some slaves were valued more than others, depending on their age and occupation.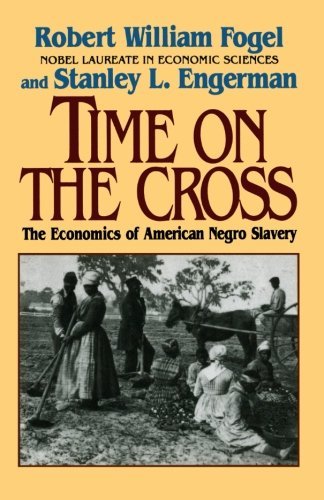 You could also see the inflation going on during the Civil War with prices going up for everything.
What surprised me the most was that slaves were still listed on probate records after the Civil War, as if nothing had happened. On the official estate records, slaves were still considered property past 1865, and well into the 1880s! It was a real shock.
Their book came out in 1974 and caused a sensation. Fogel and Engerman argued that slavery was highly profitable, so much so that it required a civil war to end it. They questioned the view that slavery would die out on its own.
Fogel won the Nobel prize in economics in 1993 as a developer of "cliometrics" (quantitative economic history). Because of "Time on the Cross," Fogel was sometimes accused of being a racist, even though he was married to an African-American woman. Fogel died at age 87 in 2013.
Mark
Mark Skousen
Doti-Spogli Endowed Chair of Free Enterprise Chapman University